Dry food
Our factories offer you highly flexible production capacity of any type of dry pet food, from low-grain premium to superpremium grain free products, including kibbles which are produced with the use of fresh meat only.
Premium and Superpremium
When making granules, we use fresh meat and thus eliminate one of the processing steps. It also allows us to preserve the natural nutritional, aroma, and flavour characteristics of the meat.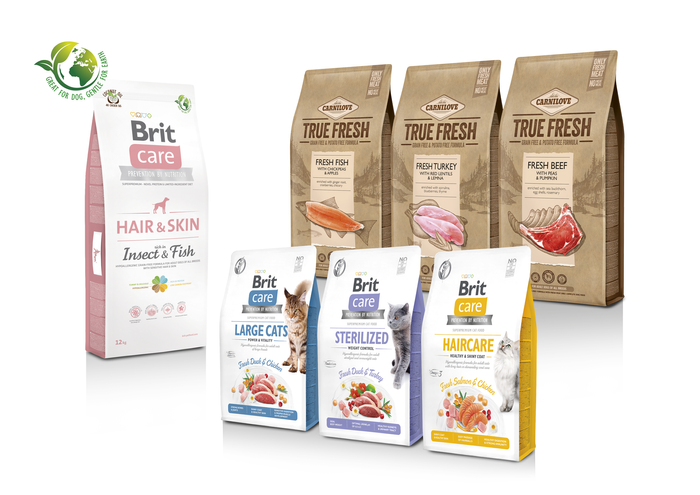 Type
Superpremium (Fresh Meat, Grain-Free, Low-Grain) • Premium (Low-Grain) • Veterinary diet
Assortment Dog
puppy small breed • junior small breed • adult small breed • senior small breed • puppy medium breed • junior medium breed • adult medium breed • senior medium breed • puppy large breed • junior large breed • adult large breed • senior large breed • active • light • sensitive • skin&coat
Assortment Cat
Kitten • Adult • Sterilized • Indoor • Haircare • Sensitive • Large cats • Light • Senior
Optional packaging features
Various closing system • Side handle • Recyclable • Paper touch surface
Bag type
Flat bottom • Folded bottom • Doypack
Print of bag
Glosy • Matte • Semi-Matte
Logistics
EUL 1 • EUL 2 • CCG1 • CCG2